Slate Roofing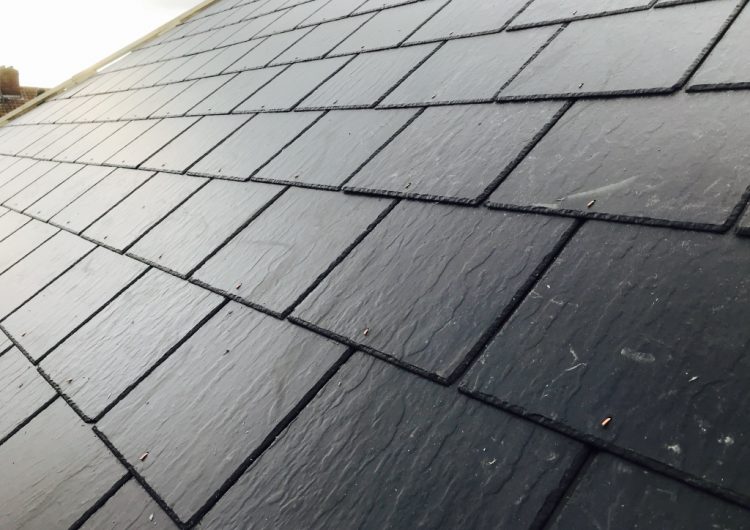 Raynes Roofing can help you with any slate roofing work you need. From the installation of a slate roofing system to the smallest slate roof tile being repaired. We have the expertise to provide you with a solution for all your slate roofing needs. Just give us a call and one of our friendly team will be pleased to help you find the best and most cost-effective solution for your situation.
Slate roofing is one of the most common roofing systems in the UK. You can see slate tiles on millions of hopes all over the UK. The popularity of slate roofs is down to its safety, durability and attractive appearance. Recently the option of choosing a natural or synthetic slate tile has become available.
If you have a slate roof and one of the tile has become broken or damaged, it is important to fix this as soon as possible for the integrity of your roof as well as safety reasons. We specialise in roof repairs so can quickly help you if you do need any repair work done on your slate roof.
A RELIABLE FULLY EMPLOYED SLATE ROOFING TEAM
Our dedicated roofing team can take care of any slate roofing work you need done. Whether it is a new roofing system or a small repair. The team have the skill, knowledge and equipment to help you with your slate roofing needs. Get in touch today and we will help you with your slate roof.
THE RAYNES ROOFING GUARANTEE
We offer full guarantees on all roofing work we perform. This does not just include a guarantee of the material we use but also a guarantee on our workmanship. This means if there is ever a problem with your roof you can count on us to put it right. We have been established and guaranteeing our work for more than 45 years so you can be assured if there is ever a problem we will be there to put it right for you.