Roof Repairs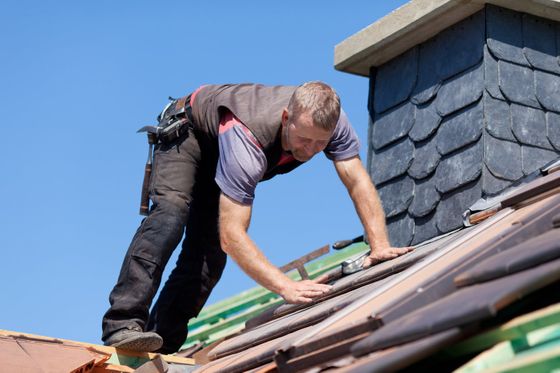 Raynes Roofing can help you with all types of roof repairs. No matter how small the job is we are happy to help. From replacing just one tile, repointing a chimney stack or fixing a tear in your felt. All the way up to fixing large areas of damage on your roof and fixing serious leaks. Whatever your problem you can place your trust in us. Just give us a call on 01483 475141 and one of our friendly team will be pleased to help you find the best and most cost effective solution for your problem.
Some of the repair work we are capable of performing includes:
Flat Roof Repairs
• Repairs to an Existing System Are Carried Out
• Complete Re-Roofs, including New Decking
Tile and Slate Roof Repairs
• Tile Repairs
Chimney Repairs
• Chimney Removals
• Lead Flashing Work
• Pointing Work
General Roof Repair Work
• All Felt and Batten Repair Work
• Cement Gables
• Cement Hip and Ridge Tile Work
Gutter Repair Work
• Gutter Cleaning
• Unblocking Soakaways
A Reliable Fully Employed Roof Repairs Team
Our dedicated roofing repairs team cover a variety of faults and issues. Whatever your roof repair needs are, our dedicated team at Raynes Roofing have the skill, knowledge and equipment to fix your problem. Get in touch today and we will help you fix your roof.