Roof Tile Work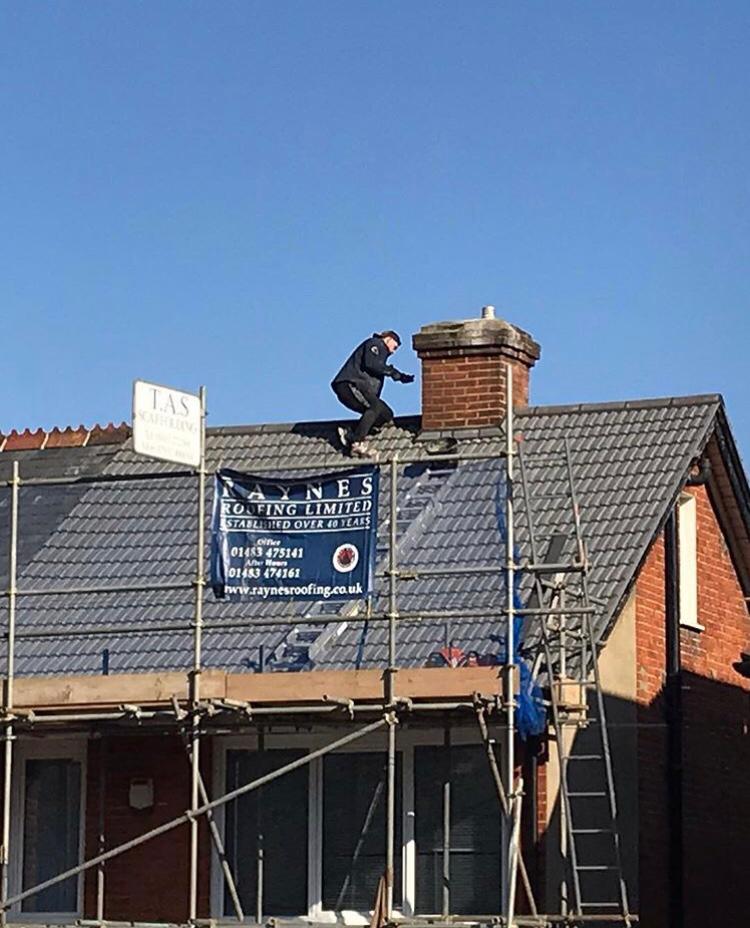 Raynes Roofing can help you with any roof tile work you need. From just one loose or broken tile up to re-tiling a large section of your roof. Just give us a call and one of our friendly team will be pleased to help you find the best and most cost effective solution for your problem.
Why do Roof Tiles come Loose?
Your roof is exposed to all the elements. So, every so often your tiles can suffer from this exposure.
Tiles can come loose for several reasons:
• The nails which fix the batten onto the joists or fix slate tiles in place may have corroded. Widespread failure of slate nails normally requires a full roof refurbishment.
• The wooden batten which the tiles are fixed onto could have started to rot. Most modern roofs use battens which have been treated so do not rot as quickly as older roofs which may have untreated battens. Rotten battens can be a problem in just a small area of your roof or a more widespread problem.
• Strong winds dislodging the tile form the wooden batten it sit on.
• An individual failure of the tile.
A RELIABLE FULLY EMPLOYED ROOFING TEAM
Our dedicated roofing team can take care of any roof tiling work you need done. The team have the skill, knowledge and equipment to help you with your roof tiling. Get in touch today and we will help you fix your roof.
THE RAYNES ROOFING GUARANTEE
We offer full guarantees on all roofing work we perform. This does not just include a guarantee of the material we use but also a guarantee on our workmanship. This means if there is ever a problem with your roof you can count on us to put it right. Raynes Roofing have been established and guaranteeing our work for more than 45 years so you can be assured if there is ever a problem we will be there to put it right for you.