Roof Pointing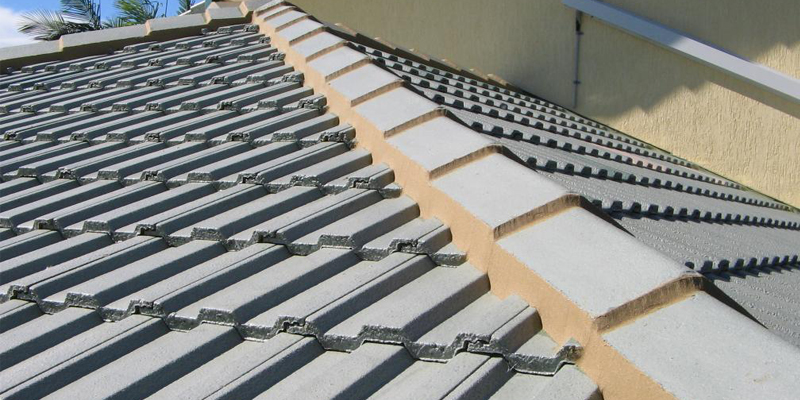 Raynes Roofing can help you with any roof pointing work which you need. Roof pointing and bedding are very important parts of your roofs structure. Your roof pointing needs to be maintained to keep your roof in a healthy condition and prevent any issues developing. If you need any hip or ridge tiles repointed, click here to get in touch with our friendly team and we will be happy to help you.
What is Roof Pointing?
Roof pointing is a secondary layer of mortar which is applied over the roof bedding. This is done to create a stronger seal and to avoid the penetration of any dirt, dust or water.
Traditionally roofs would be pointed with cement mortar. However, recently flexible pointing compounds have begun to replace cement mortar.
These new flexible pointing compounds expand and contract as the weather conditions change. This means cracks are less likely in the mortar. This reduction in the likelihood of cracks lowers the probability of your roof leaking.
What is Roof Bedding?
Roof bedding is the cement mortar mix which fixes your roof tiles to your roof.
Over time your roof tiles will loosen due to natural wear and tear as well as weather exposure. This will cause broken mortar and loose roofing tiles.
If your roof bedding it not correctly maintained it can easily crack and come loose. This can also be hazardous as loose tiles can fall on passersby or damage anything they fall on.
When having your roof repointed it is a good idea to have your roof re-bedded at the same time.
A Reliable Fully Employed Roofing Team
Our dedicated roofing team can take care of any roof pointing work for you, from just one loose ridge tile through to multiple hip tiles which need fixing, we are here to help. The team have the skill, knowledge and equipment to help you with your roof pointing. If you want any advice of a quotation on roof pointing you can contact us today and we will help you with any roof pointing services you need.
THE RAYNES ROOFING GUARANTEE
We offer full guarantees on all roofing work we perform. This does not just include a guarantee of the material we use but also a guarantee on our workmanship. This means if there is ever a problem with your roof you can count on us to put it right. We have been established and guaranteeing our work for more than 45 years so you can be assured if there is ever a problem we will be there to put it right for you.