Pitched Roofing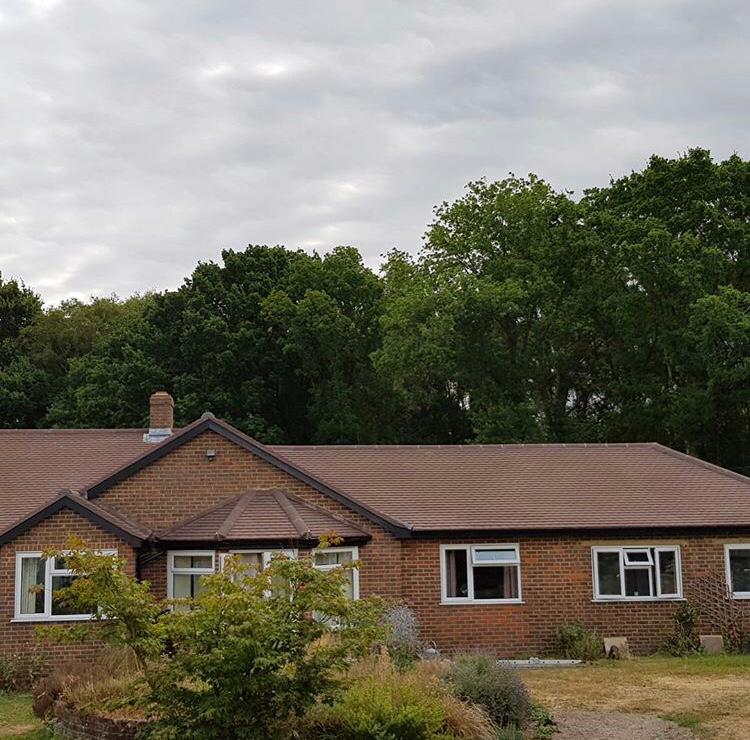 Raynes Roofing can help you with any pitched roof work you need. From the installation of a new pitched roofing system to tile repair work. We have the expertise to provide you with a solution for all your pitched roofing needs. Just give us a call and one of our friendly team will be pleased to help you find the best and most cost-effective solution for your situation.
We can provide a range of pitched roofing services:
• Installation new pitched roofing systems. We can use a variety of materials and techniques to suit your building's unique needs. Roofing materials we can provide include tiles, slate and metal.
• Pitched roofing repairs and maintenance. We can diagnose and fix leaks. Correct issues caused by weathering or storm damage. And inspect your roof to assess its condition.
• Pitched roof refurbishment. If you would like to improve the appearance of your roof tiles or need to replace a lot of damaged tiles. A roof refurbishment could be the perfect solution for you.
• Advice and support on the best materials to use for any pitched roofing project you have in mind. This can be anything from costs to the performance of various materials. Our friendly team will be more than happy to help.
A RELIABLE FULLY EMPLOYED PITCHED ROOFING TEAM
Our dedicated pitched roofing team can take care of any work you need done on your pitched roof. Whether it is a new roofing system or repair work. The team have the skill, knowledge and equipment to help you with your pitched roofing needs. Get in touch today and we will help you with your pitched roof.
THE RAYNES ROOFING GUARANTEE
We offer full guarantees on all roofing work we perform. This does not just include a guarantee of the material we use but also a guarantee on our workmanship. This means if there is ever a problem with your roof you can count on Raynes Roofing to put it right. We have been established and guaranteeing our work for more than 45 years so you can be assured if there is ever a problem we will be there to put it right for you.