Metal Roofing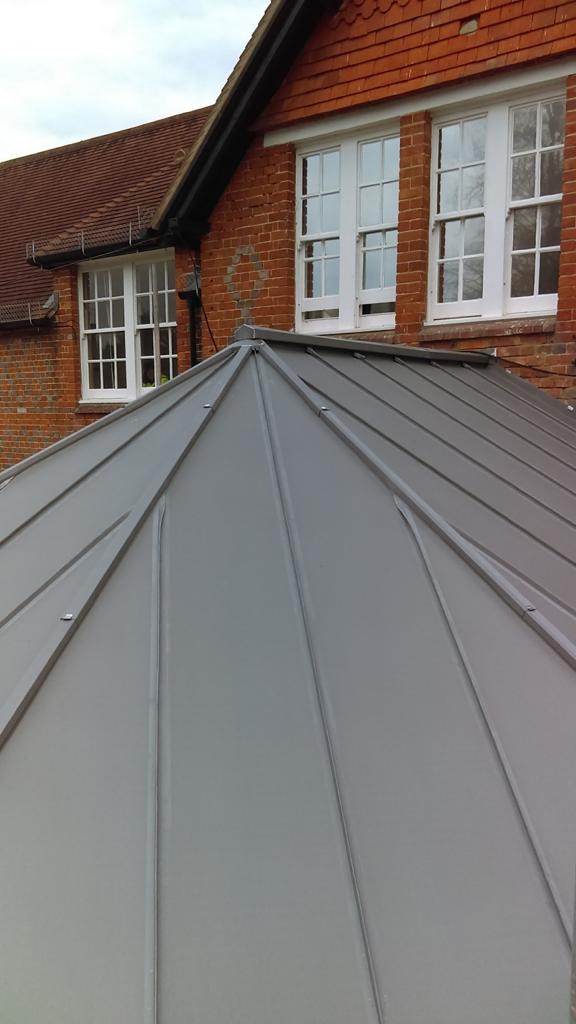 Raynes Roofing can help you with all types of metal roofing. We operate throughout Surrey from our base in Knaphill, Woking. Just give us a call and one of our friendly team will be pleased to help you with anything to do with metal roofing.
VARIOUS METAL ROOFING FINISHES
We offer a full range of metal roofing services and offer finishes in Zinc, Copper, Aluminium and Stainless Steel.
A RELIABLE FULLY EMPLOYED METAL ROOFING TEAM
Our dedicated metal roofing team can cover all types of metal roofing. Whatever the size of your roof, our dedicated team have the skill, knowledge and equipment to fix your problem. Get in touch today and we will help you with your metal roof.
THE RAYNES ROOFING GUARANTEE
We offer full guarantees on all roofing work we perform. This does not just include a guarantee of the material we use but also a guarantee on our workmanship. This means if there is ever a problem with your roof you can count on us to put it right. We have been established and guaranteeing our work for more than 45 years so you can be assured if there is ever a problem we will be there to put it right for you.