Felt Roofing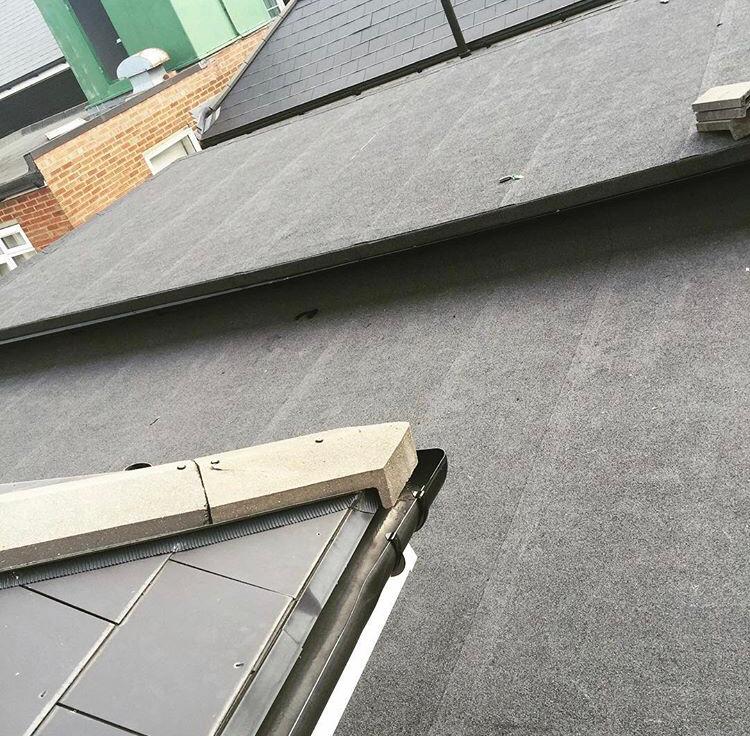 Raynes Roofing can help you with all types of felt roofing. Whether it is a new felt roof, a felt re-roof or a felt roof repair we can provide you with a solution. We offer roofing services throughout Surrey from our base in Knaphill, Woking. Just give us a call and one of our friendly team will be pleased to help you with anything to do with felt roofing.
Why Choose Felt Roofing?
Felt roofing is a tried and tested method of waterproofing roofing structures. It's credentials have been proven over decades and as a material it provides great value for money.
It's weather resistance is stronger when used on flat roofing as opposed to pitched roofing. However it is frequently used on both types of roof due to it's low cost which makes felt roofing excellent value for money.
A Reliable Fully Employed Felt Roofing Team
Our dedicated felt roofing team can cover all types of felt roofing. Whatever the size of your roof, our dedicated team have the skill, knowledge and equipment to fix your problem. Get in touch today and we will help you with your felt roof.
THE RAYNES ROOFING GUARANTEE
We offer full guarantees on all roofing work we perform. This does not just include a guarantee of the material we use but also a guarantee on our workmanship. This means if there is ever a problem with your roof you can count on us to put it right. We have been established and guaranteeing our work for more than 45 years so you can be assured if there is ever a problem we will be there to put it right for you.