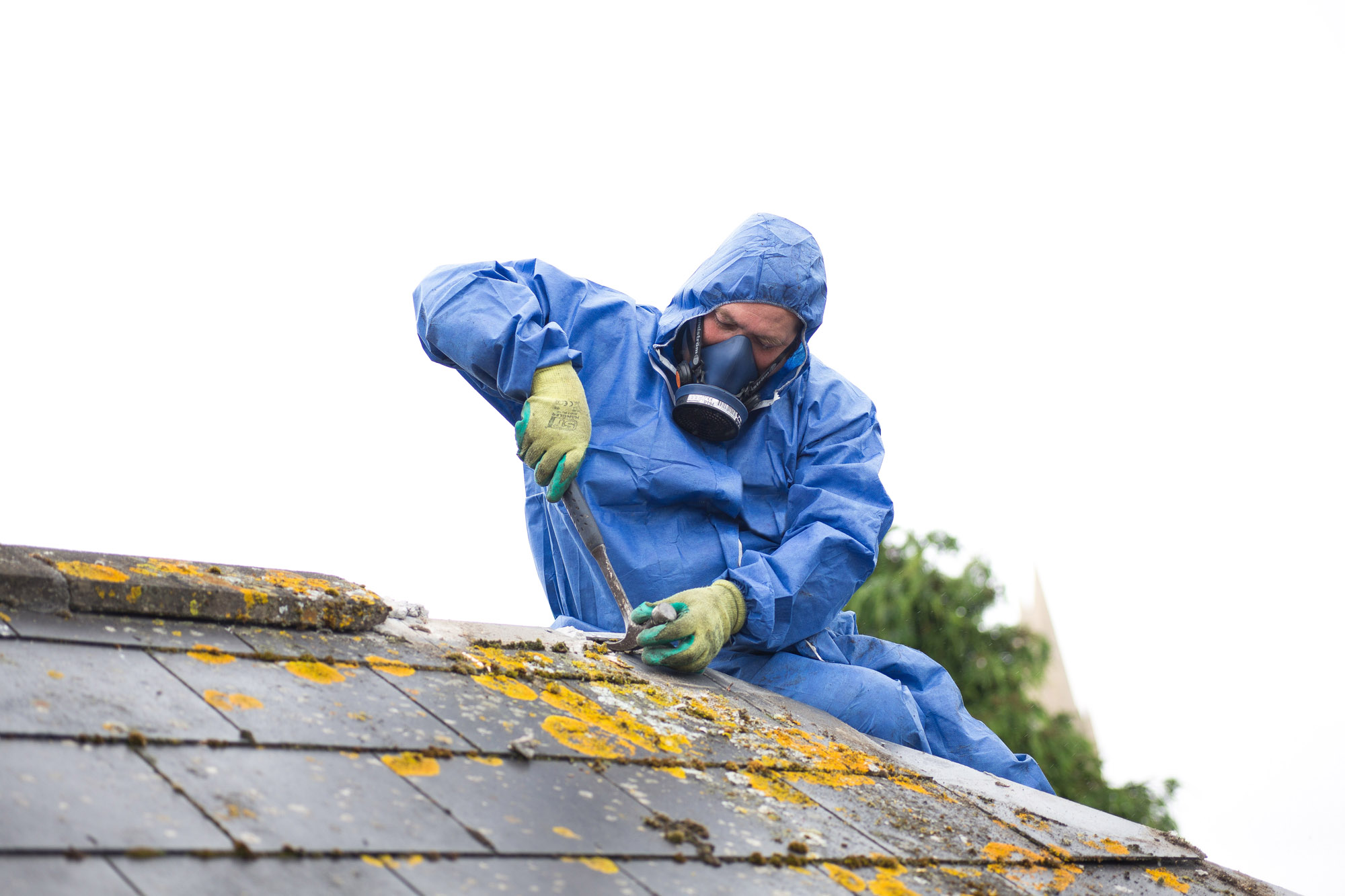 Asbestos roof tiles are potentially dangerous. The reason why asbestos roof tiles should be replaced for safer alternatives is because of the asbestos fibres used to construct the tiles. When they are inhaled, or touch the skin they can be dangerous. Most asbestos products are not hazardous but have the potential to become hazardous when the asbestos fibres become airborne.
What Colour is Asbestos?
Asbestos can be whitish, greyish, or whitish blue in colour. But when mixed with other materials, it may be impossible to know whether asbestos has been added or not. Normally, roofing tiles which contain asbestos have a white, grey or bluish-white colour.
In What Era were Asbestos Roof Tiles Used?
Asbestos roof tiles were used from the early 1920s all the way in to the late 1980s. Older building have a higher probability of containing asbestos building materials. This is because until the 1980s asbestos was not fully recognised to be hazardous to the health of anyone exposed to its fibres. Because of its fire resistance asbestos was often used in roofs, around fireplaces and even exterior walls.
How to be 100% Sure if your Roof Tiles Contain Asbestos
To be certain whether a roof tile contains asbestos a sample needs to be analysed by a professional. This sample needs to be assessed under a microscope which uses polarised light. If the results show the sample contains less than 1% asbestos the results are deemed negative.
It is best to get a professional in to take a sample and avoid the possibility of being exposed to any asbestos fibres.
How to Remove Asbestos Roof Tiles
If you find you have asbestos roof tiles. It is best to contract a professional asbestos removal team. This is for two reasons: first and most importantly your health, two the prevention of the asbestos fibres becoming airborne.
If you do need to contact a professional asbestos removal team get in touch with us and we will help you with the removal of your asbestos roof tiles.